3 Things the Photos Don't Show – 420 Durango
I was listening to a podcast the other morning and it was talking about the human attention span. We as consumers have an attention span of 8 seconds. EIGHT seconds. So that means I need to snag your attention real quick 🙂 Have I succeeded with my fun fact?! Ha! Moving on!
This will be the second attempt in this series of "3 Things the Photo's Don't Show" and it really makes me excited! I think we're on to something here. Any feedback, ideas, feedback, even those snarky remarks are welcomed! I would love to know more about what YOU want to see as a consumer.
Lets get to the goods.
420 Durango Place – Lockwood Area – Listed at $279,900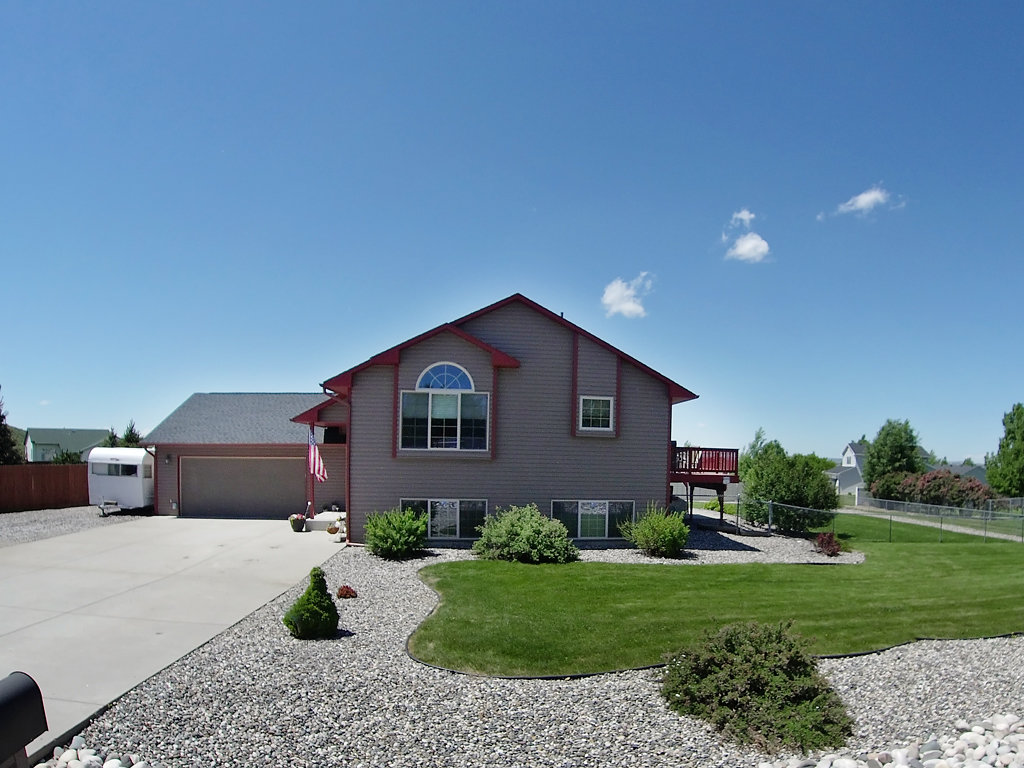 Lockwood has always been known for its great school and fast growing community. According to city-data.com, Lockwood hast grown almost 58% since 2000. Lockwood residents are a very community driven, every time I drive by it seems like the school is bursting with attendees to the latest civic event. It's really fun to see! For more info on anything Lockwood – visit their website at www.LockwoodMontana.com
420 Durango sits in one of my favorite Lockwood neighborhoods, Sierra Estates. Large yards, pretty homes, and great neighbors seem to fill this community to the brim.
Speaking of yards! First thing I'd love to point out about this home is the quality of the grass.
1. That good squishy grass. You know what I'm talking about. That kind that cradles your feet as you walk across? The good stuff. This 20k+ sqft yard has it and all its glory. Play in the yard with your kiddos or throw the ball for your pooch – either one will be glorious!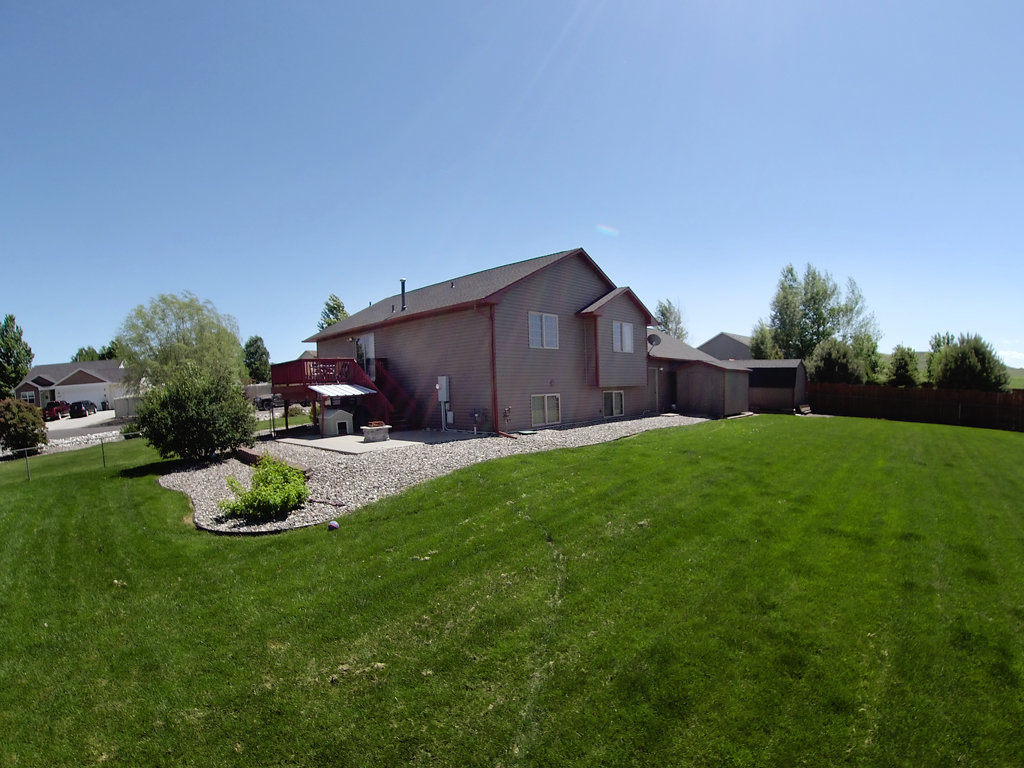 2. The neighbors. Speaking again on the neighborhood, this home sits in a cul-de-sac. When I asked my client what she loved most about this home, she said the neighbors. Prior to listing, I had been in and out of this house a few times meeting with them to get it market ready and what not. Every time it seemed like one of the kids was running over to the neighbors, or they were playing with the neighbor kids in the cul-de-sac. I just loved it! Just a holler' away, but kids getting to be kids in their neighborhood. It seems like society has gotten away from that in a way and it's fun to see it being brought back in these little communities of neighbors.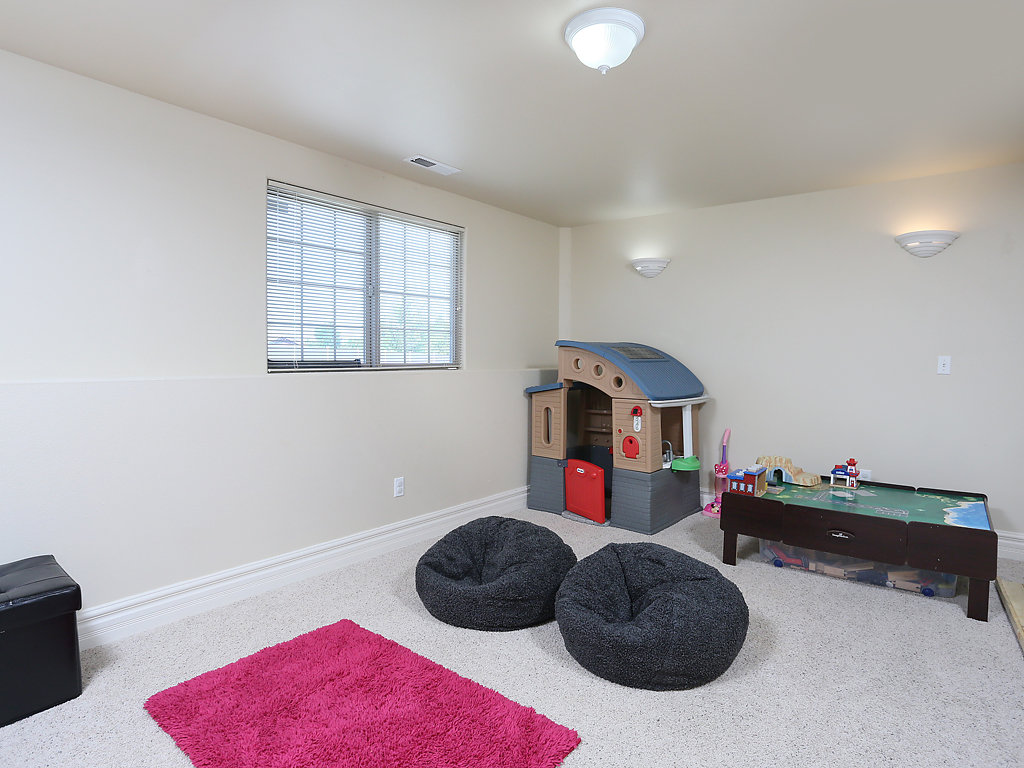 3. How close you actually are. I'm a height-ser. If you live in the Billings area you know what that means and I am constantly hearing "Oh…you live so far away". I've heard the same objections to the Lockwood area. So I conducted a little experiment. My experiment concluded that with the interstate, I can be in the middle of Billings (24th & Broadwater) within 20 minutes given traffic. For a point of reference, we live in High Sierra in the Heights and my office is off of Poly and 17th – It takes me minimum 18 minutes to do that drive. The interstate is such a great tool that I think people forget about when they're talking drive time!
I hope you guys are enjoying my series – like I mentioned before, if there is something you would like to see or if there is something you would like me to touch on any thing real estate – just let me know! I'm here to serve. 🙂